On this page we present a general overview of speleology in Italy, through the posters produced by the National Cave Cadastre Commission of the Italian Speleological Society and the Regional Speleological Federations on the occasion of the "Laboratory of the Land Registry 2010" held in Casola Valsenio, first updated for the EuroSpeleo Forum 2018, then for the Icnussa 2019 meeting. Each poster summarizes the main speleological aspects of the territory, providing synthetic information on the total number of caves, number of cavers, peculiar phenomena, organizational and cataloging aspects and what is considered important by each single Region.
Click on the region or on the links on the side to view the posters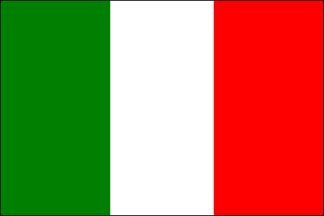 Italian version
Abruzzo
Basilicata
Calabria
Campania
Emilia Romagna
Friuli Venezia Giulia
Lazio
Liguria
Lombardia
Marche
Molise
Piemonte
Puglia
Toscana
Trentino Alto Adige
Sardegna
Sicilia
Umbria
Valle d'Aosta
Veneto
Speleological areas, characterized by rock that allow the formation of natural cave, are about one-sixth of the entire surface of the Italian territory. Over more than a century of speleological explorations, over 40,000 caves have been discovered and explored, mainly in carbonatic rocks (limestone and dolomites). There are also numerous caves in gypsum and basaltic lava, but there are also caves in other lithotypes.
All Italian regions have areas of speleological interest in their territory, although with significant differences between regions. Emilia Romagna is the region with fewer speleological areas with less than 1% of the total area of its territory, while Puglia, thanks to the extensive outcrops of limestone, reaches 48%.